Introducing the Anti-Bacterial Easy Clean Vinyl Office Screen Range
Posted by Customer Service Team on 20th Mar 2020
As a leading retailer of office screens in the UK we have been working with product designers and clients for over 20 years to help them find the perfect working solution for their working environment, business needs and their employees needs.
Our Antibacterial Easy Clean Vinyl Office Screen is one such product. Primarily a best seller amongst our clients in the healthcare sector these screens have provided them the perfect solution for a hard working screen, which can meet the rigorous technical and health and safety standards needed for hospitals, dental practices, laboratories and veterinary surgeries.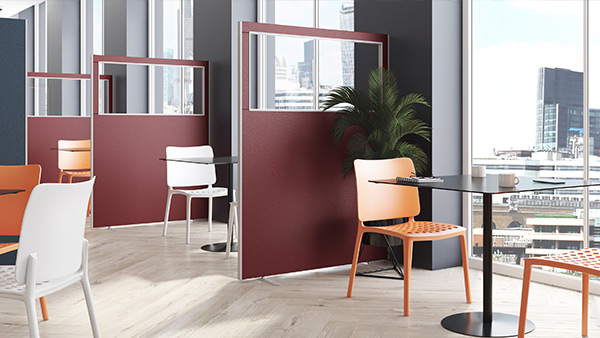 Vinyl office screens with protective anti-bacterial technology
This range of office screens uses vinyl which has been manufactured by leading manufacturer and worldwide partner of coated fabrics Spradling.
The Valencia Vinyl which is the contract fabric used on our office screens has been researched and developed by their design team who have created an innovative performance-driven coated fabric.
The Valencia Vinyl has been specifically developed for the use in the healthcare industry using new technologies relating to finishes and treatment. The performance of their coated fabrics is paramount to ensure they pass the rigorous technical standards required for furniture used in a medical environment, as well as offering long-term protection against most hospital-acquired infections. The Valencia Vinyl used on our screens are:
Antibacterial Protection
PERMABLOK3®
Anti-stain Finish
>300.000 cycles Martindale (EN ISO 12947:1999 Part 2)
Cold Crack -23ºC
Mildew resistant backing and face
UV-Resistance XENOTEST DIN 54004/ NTC 1479
Sulfide Stain Resistant
Anti-static Finish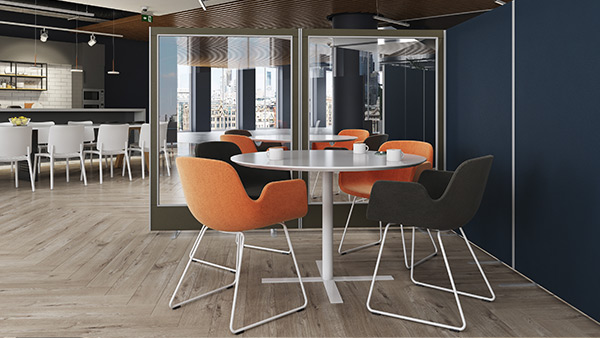 Flexible & Safe Office Screen Solutions for Busy Working Environments
The Easy Clean Anti-Bacterial Office Screens is a versatile and flexible solution not just for the healthcare industry, but for schools, office canteens and hospitality. Their protective anti-bacterial coating makes these ideal for busy environment where they will need to stand the test of human contact: Some of the most popular ways in which our clients have used these screens are:
Free standing screens which can be made mobile with castor feet,
Linked together to create meeting or closed work spaces enclosures, with or without a lockable door
Linked row of easy clean vinyl office screens to create a seperate area in reception rooms, one client used this to create a seperate area for cats coming into their vets surgery!
These screens are extremely versatile and offer protection to you, your employees and your customers as well as creating a stylish and practical working solution to your work environment needs.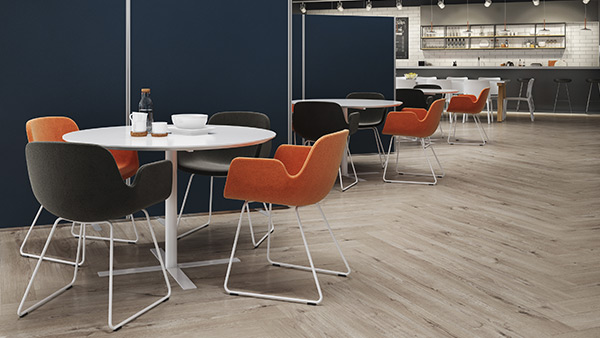 The Antibacterial Easy Clean Vinyl Office Screen Range
These screens are supplied with stabilising feet as standard or can be supplied with fixed to the floor feet, or castor feet at an additional cost. The screen interior is the same as those in our Economy Acoustic Office Range.
Max Width 1200mm
Max Height 2100mm
Available in 15 fantastic colours (view our fabric sample card here)
The screens can come in range of finish options Black, Dark Grey, and Light Grey (feet will be supplied in matching colour)
If you would like to find out more about this range of screens or get a quote please call 020 3995 4570.