The soundproof conference room which can fit any open-plan office
12th Apr 2021
Especially for start ups, an open-plan office brilliantly captures the enthusiasm and the peer support-based culture an emerging company can rely on. However, privacy stands out as a vital requirement for any team's productivity and liaisons, boosting performance by ensuring focus within individual work and the appropriate consideration when communicating with existing and potential partners. Providing a soundproof space partition, the Duo++ acoustic booth has been designed the blend the best opportunities of both work environments.
Accommodating up to 8 people, the Duo++ represents an outstanding upgrade for its highly praised Kolo range which has been notably appreciated by startups and emerging SMBs as a flexible, effort-free, yet long term solution to introduce privacy adjustments in open space offices.
Though a generous structure which amasses three signature units advanced by Koplus for their Duo line, the Duo++ retains the same principles of modular architecture. Regardless of its generous dimensions which recreate an entire new room in your open space office, the Duo++ remains easy to install and requires absolutely no permit. Furthermore, thanks to the roller-based mechanism which can be accessed by lowering the booth's levelling feet, the Duo++ can be easily moved all across your office.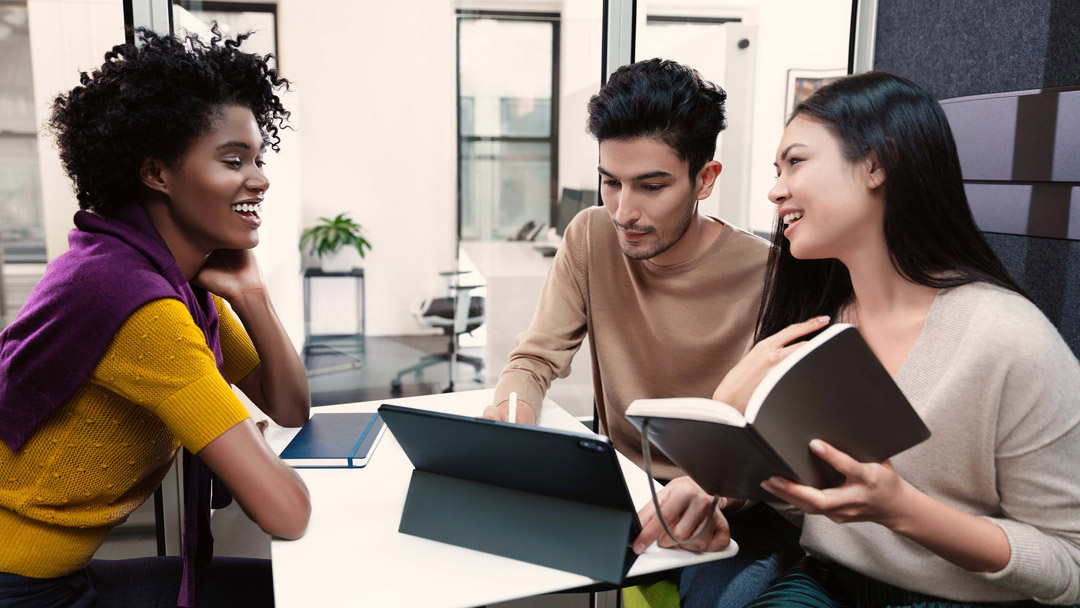 As a part of Koplus' commitment to sustainability, the duo ++ integrates 1618 plastic bottles which have recovered within the composition of its panels. An environmental footprint audit of the booth reveals at least 50% of the polyester fibre content obtained from post-consumer recycled sources. The recycle PET panels have been processed to ensure the highest degree of safety against fire ignition to which designers have also taken into account the eventual use of cigarettes, as well as the flammability of textiles.
The targeted performance for noise performance has been verified under the ISO 717-1 standard which evaluates airborne and impact sound insulation within the construction industry. The standard indicates a sound absorption capacity of 39.1 dB, confirming the booth as a perfectly hermetic hub to switch off from the usual office buzz.
As opportunities go beyond brainstorming sessions to various stakeholders and even a multinational team, the Duo ++ has also anticipated the needs for persuasive presentations which echo further than a conference room. Consequently, in the exact spirit of space efficiency dictating the booth's entire architecture, Koplus' design team proposes a clutter free charging station which incorporates two AC outlets, two USB chargers and one CAT-6 port, so that a poor connectivity should never put your inspiration on hold. The power point delivers 110-240 VAC, 10.1 A, 50-60 Hz as input and DC 5V, 2.1A as output.
Koplus' responsible approach on resources is extended post-purchase. Engineered to deliver an energy-efficient technology, the Duo++ advances a sensor-activated ventilation and lighting system that goes off when the booth is vacant. Once occupied, the booth reveals an ergonomic LED lighting system which is tailored on both intensity, as well as colour temperature. With an amplification capacity of up to 1900 lumens, the light can be set from 2700 to 6500K to the exact level of coolness or warmth that best captures your sense of comfort.
The booth provides a safe clean environment thanks to the discreet ventilation system which introduces a flow of 184.8 m3 of fresh air every hour. However, sanitation can be upgraded to even higher standards through the Philips TUV PL-L 36W technology behind the UV-C light add-on engineered to deliver an extensivedisinfection cycle deployed in 30 minutes intervals. The disinfection cycle can be prolonged to up to three sessions encompassing a total of 120 minutes.
The generous space capacity of the Duo++ allows introducing both chairs, as well as sofas to welcome your team or guests within the cabin.